One of my favorite ways to add seating in a smaller space is by adding a couple of armless chairs…also known as Slipper Chairs.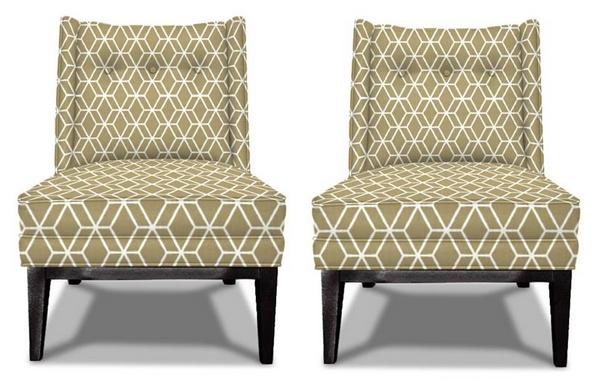 Whether used alone or in pairs, they look equally great in a bedroom, living room, or as a cozy spot to read next to your fireplace.
The most recognizable feature of the Slipper Chair is its low, wide seat. Originally designed in the Victorian era for women to put on their stockings and shoes, keeping warm next to the fire. Today, the low profile not only provides comfortable seating but also adds a different size and scale to a room. By choosing a fun pattern or color, this chair adds some welcome personality to any setting.
How do you like to add extra seating in your home?