Lately I have seen a lot of these style ottomans in shelter magazines, catalogs, design blogs, and stores.
While standard ottomans tend to be more structured and usually with legs, poufs are actually just big upholstered cushions. They make the perfect squishy foot rest in family rooms or more relaxed living rooms. I like the versatility and ease of moving them around the room to wherever you need to relax and put your feet up.
With an accessory like this, you can afford something a little playful. There are so many designs and styles to choose from. Try a fun bright color, or bold print to add a punch to your room.
West Elm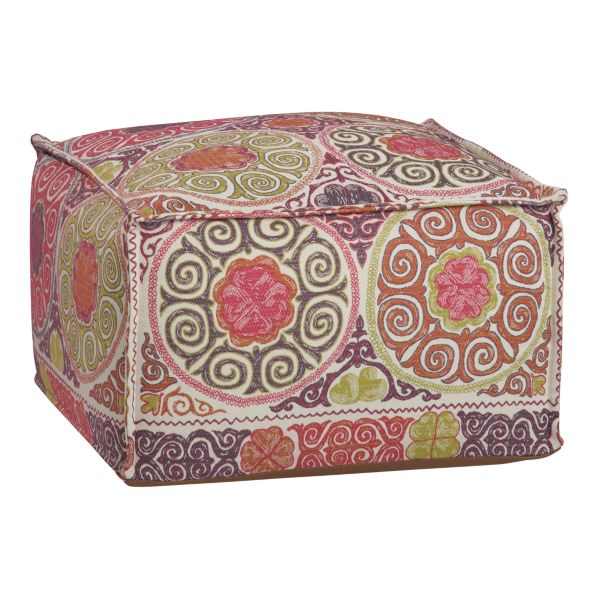 I will definitely be shopping for one of these fun and versatile poufs to add to my family room. Perhaps something to coordinate with my new drapes and bamboo shades!
Do you like the look of the square pouf ottoman?
How would you use one in your home decor?